Senior Living That Keeps Your Loved One Safe & Happy
Are you worried about any of these?
Medications
Did Mom remember to take all of her prescribed medications as instructed?

Safety
Has your parent suffered from an unexpected fall resulting in an injury?
Mobility
Is Dad having trouble walking or getting up and down stairs on his own?
At Americana, we believe that everyone deserves the support they need to live their best life. You deserve to know your loved one is safe and happy!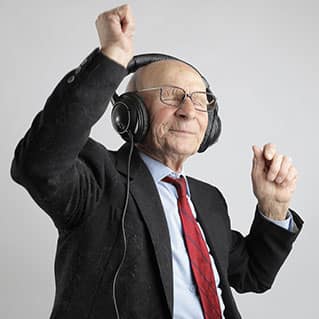 Assisted Living
We provide assistance with activities of daily living and safety is our number one priority.
Memory Care
Give your loved one a safe and secure environment filled with memory cues and supports.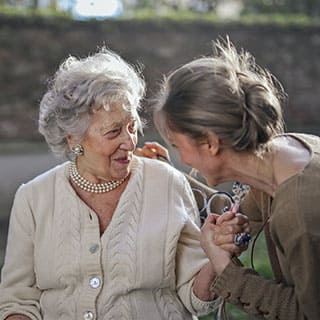 Respite Care
If you or a loved one require temporary assistance we're here to help you get back on your feet!
It's easy to find the right fit for your loved one!
STEP ONE
Schedule a virtual visit/call
We craft your tour to show you everything you need and explain the entire process.
STEP TWO
Get all your questions answered
There are no dumb questions, and we'll share everything we know!
STEP THREE
Gain peace of mind
Know your parent is safe and happy because you found the right fit. 🥰
Thoughts from Americana residents and their families!
I think it's wonderful that both the other residents and the staff are all so nice. You can tell they really care, and I love living at Americana Seniors. I've felt at home since the first night I slept here and just love everything about this place. My favorite activity is either going on our scenic drives or using my bingo winnings at our beauty shop to get my hair done!
Having to move our mom during the Covid pandemic was difficult for many reasons, but the very caring staff at Americana Seniors has made this transition as smooth as possible. Mom feels safe and we feel she is well taken care of. I am thankful for the staff at Americana Seniors every day!
I now have peace of mind. I can be myself while getting the help I need. You can see the staff here really care, and I think it shows that I have a love affair with Americana Seniors!

Crafts & Games
Mom will enjoy her time with friends while painting a picture or playing bingo.

Exercise Programs
We provide daily group exercise programs that help Mom stay active and have fun doing it.

Housekeeping
We take care of Dad's housekeeping, linens, towels, and personal laundry services.

Transportation
Leave the driving to us. We can provide comfortable transportation to all of Dad's appointments.
Beauty Salon/Barber
Allow us to pamper Mom with her favorite hairstyle in our on-site hair studio.

Library
Cozy chairs with a warm fireplace or an engaging discussion with her book club – it's Mom's choice!